Curriculum Vitae
Overview of my background, experience, and skills
Table of Contents
Personal Details
| | |
| --- | --- |
| Name | Gawin Dapper |
| Current Role | CTO (Chief Technology Officer) |
| Experience | 22 years in IT, 11 years as CTO |
| Citizenship | European Union, The Netherlands |
| Location | Castricum, The Netherlands |
| Languages | Dutch (native), English (fluent) |
| Linkedin | linkedin.com/in/gawin |
| Email | hello@gaw.in |
Summary
Senior Executive with over 20 years of experience. I have been a technologist, an engineer, and engineering leader, creating award-winning and innovative products. My main goal is to enable others to succeed and realize their dreams. I achieve this by creating state-of-the-art organizations and technologies. The last decade my responsibilities included every aspect of the software and product development life cycle. Scaling from one to billions of users. Besides my technological experience, I enjoy coaching others and have served in several C-suite roles, mainly as CTO (Chief Technology Officer).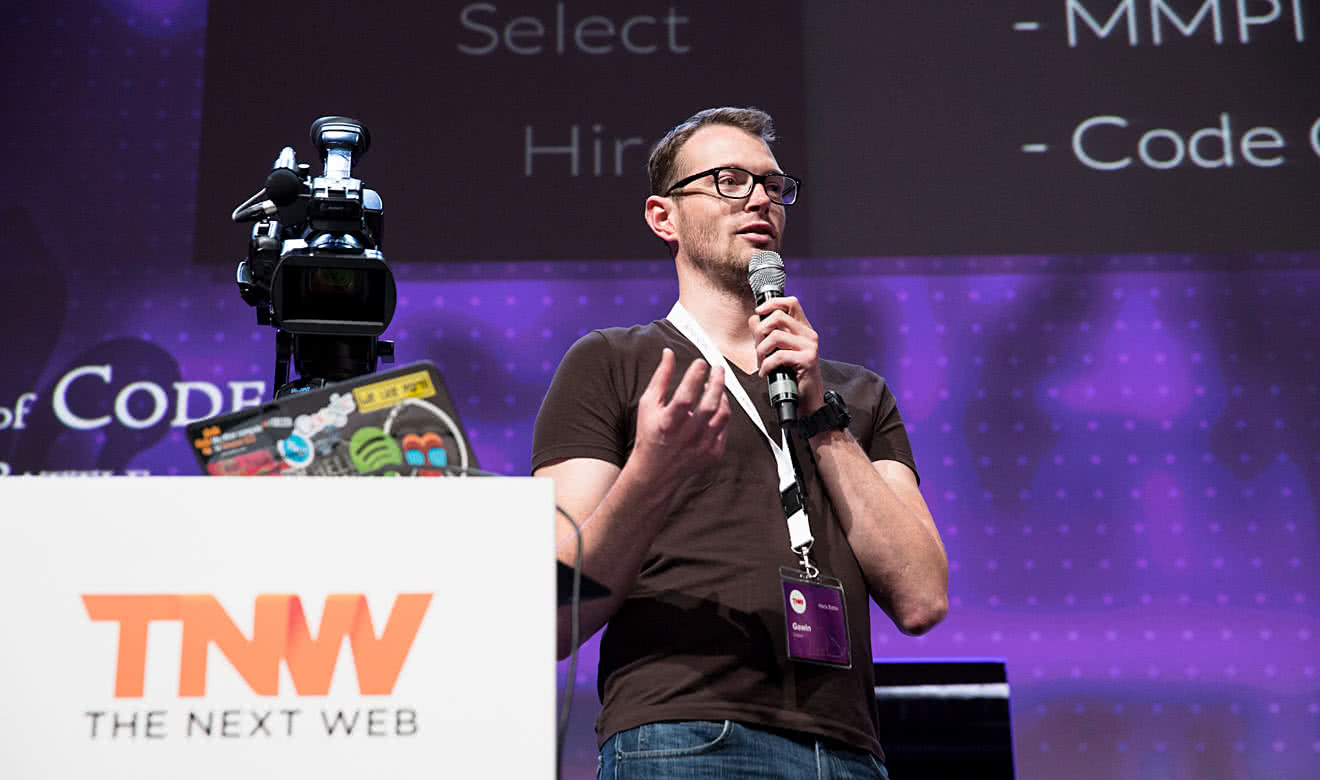 Five time winner at The Next Web Hackbattle
Background
Starting at a young age, I've been passionate about continuously improving myself, committed to overcoming any challenge that I encountered. That perseverance, combined with a creative mindset, aided achieving many of my goals early in life, for example, becoming a Dutch Lego building champion, playing professional sports (Dutch national youth handball team) and starting my first company at the age of twelve.
Recognizing the benefits of remote work, I started adopting this lifestyle early on and learned to mentor, coach, and empower remote teams. Traveling with our family inspired us to create a community for like-minded families called Nomad Family. We also set out to drastically simplifying our lives. Inspired by the minimalist lifestyle, we pushed our comfort zones and started traveling with two 7 kg carry-on backpack for our whole family. You can find our packing list on 7kgminimalist.com.
Besides technology, I am also passionate about people (happiness and performance), sports, health, design, traveling, spending time outdoors. Minimalist, passionate about focus and simplicity.
Experience
CTO

3D Hubs

2 yrs

Jul 2017 - Present
At 3D Hubs, we are radically changing how we make and distribute things. I restructured the engineering (and product) team and workflows, restoring trust and increasing effectiveness and productivity. Focussed on balancing stability and speed, introduced DevOps and Security team. Migrated to a new platform to match internal and customer expectations while adding multiple new manufacturing technologies that enable the production of millions of parts - Levering artificial intelligence to de-risk manufacturing (Forbes). On a strategic level helped with pivoting from a community site into a sales-driven enterprise manufacturing platform. This successful execution sparked investors to finance an $18M series C-round.
CTO

(remote position)

Octile

3 yrs 11 mos

Jul 2015 - Present


Consultancy service as a remote CTO, mainly coaching other CTOs and solving organizational and technical challenges. Increasing profits and reducing costs for both startups and larger enterprise clients.

CTO & Co-Founder

(remote position)

Nomad Family

2 yrs

Jan 2017 - Dec 2018


A global community for families who travel and raise their family while working remotely. For this project, I designed and developed both the concept and the community platform. Sold.

CTO

(remote position)

Phonebloks (acquired by Google)

2 yrs 1 mos

Sep 2013 - Sep 2015


A concept for a modular phone. As CTO I developed both the technical and social strategy. With a social reach of over 380 million people, it has been one of the most successful internet campaigns. The project merged into Google Ara where we developed a working prototype of a modular smartphone as part of Google ATAP (Advanced Technology And Projects).

Manager Research & Development

CYSO Group

3 yrs 9 mos

Nov 2011 - Jul 2015


Responsible for restructuring the development department, including the introduction of new methodologies, new processes, continuous integration, and continuous deployment. Increasing both the quality and speed of the team and its results. With our team, we build Fuga.io, an OpenStack-based cloud provider.

Chief Architect & Project Manager

ABN AMRO Private Banking

4 yrs

Jan 2008 - Dec 2011


At ABN AMRO Private Banking I was responsible for al 24 country websites and internal knowledge sharing. I managed 50 FTE, working on online marketing and internal system integrations. Consultancy basis via my own company.

System Administrator

(remote position)

Archive.org

5 yrs 4 mos

Jul 2004 - Oct 2009


The Internet Archives Wayback Machine is a digital archive of the World Wide Web. I helped to design and maintain the Petabox project, the storage engine behind the Wayback Machine. We created the first petabyte of spinning data for less than 1 million dollars (70% cheaper than other available solutions).
Visit my LinkedIn Profile for a full overview of my employment history.
Skills
These are some of my skills; please note that I have successfully lead teams that worked with different technologies.
| | |
| --- | --- |
| Methodologies | Agile (+Spotify Model/Burndown/Hypergrowth frameworks), Scrum, Holacracy, ITIL, Prince |
| Metrics | OKRs, KPIs, SaaS metrics, Marketing metrics, Sales metrics |
| Languages | Ruby, Lua, SQL, Javascript, JSON, HAML, HTML, SASS, CSS, Applescript, XML, Python, R, PHP, Java, Go, Perl, C, Basic |
| Frameworks | Sinatra, LuaRocks, Riot.js, D3.js, Ruby on Rails, Django, Flask, Hugo, Jekyll |
| Version control | Git, SVN |
| Data | PostgreSQL, Redshift, Redis, Sidekiq, RabbitMQ, MySQL, Elastic, Mode Analytics |
| Deployment | Terraform, Ansible, Chef, Puppet |
| Cloud | AWS, OpenStack, CloudFoundry, Heroku |
| Editors | Vim, Atom, Microsoft Visual Code |
| Design | Sketch, Pixelmator, Adobe Photoshop, Adobe Illustrator |
| Operating Systems | OpenBSD (daily driver), macOS, FreeBSD, Solaris, Ubuntu Linux, iOS, Android, Windows |
Field of Experience
| | |
| --- | --- |
| Industries | Internet, Information Technology and Services, Computer & Network Security, Financial Services, Human Resources, Private Banking, Emerging Technologies, Design, Warehousing, Marketing and Advertising, Outsourcing & Offshoring |
| Business | Strategy, General Management, Product Management, Global, Leadership, Remote Working, and Coaching, for both Fortune 500 and Startups |
| Technologies | Emerging Technologies, Web Services, Architecture, Scaling, Web Development, Productivity Software, Cloud Computing, Security, SaaS, PaaS, IaaS, Mobility, Big Data, Social Media |
Education
Business Information Technology

University of Twente

2002 - 2007




Business Information Technology, the perfect mix of computer science and business. The study focusses on assessing and contributing to the full life cycle of planning, analysis, design, development, implementation, and operation of business information systems with a scientific perspective.

Human Media Interaction

University of Twente

2006 - 2007




Human Media Interaction combines knowledge, technical expertise, and skills from a range of disciplines intending to creating intelligent interactive systems that automatically respond to a user's emotions and social cues and make appropriate decisions on what action to take. Including the design of complex, multi-modal interfaces and examining the human factors of media and their interfaces. Subjects include natural language processing, virtual agents, ambient entertainment, social robotics, and artificial intelligence.

Media Psychology

University of Twente

2006 - 2007




Media Psychology focuses on influencing larger groups by using media (internet, tv, radio, etc.). The interaction of human behavior with media and technology, designing practical and workable psychological interventions to reach goals.
Other Interests
I have a wide range of interests, mostly focused on improving myself in different areas ./band expanding my comfort zone.
Designing and programming prototypes
Hackathons (creating an MVP in a short amount of time)
Tinkering with electronics
Security
Drawing/Painting
Reading
Cooking
Public speaking
Exploring and hiking
Building cars/camper vans
Sports (team handball, running, fitness)
Spending time with my family and friends
Recommendations
Visit my LinkedIn Profile to review some of the recommendations I received. References are available upon request; please email me at hello@gaw.in.